Sequre SQ-D60B Portable Soldering Iron XT60 BC2 Tip
---
QuadCopters Price Match
Looking for a Budget high quality portable soldering iron for your fpv toolkit then look no further than the new Sequre SQ-D60 with the popular BC2 Tip.
The Sequre SQ-D60 B is a portable mini 60W soldering iron that can be powered via the included XT60 connector between 12-24v.
It also features a adjustable temperature between 100-400℃ making this the perfect soldering iron for all of your FPV Drone building and repairing needs.
Additionally the soldering tips for the SQ-D60 are compatible with the popular TS100 and also the SQ-001 soldering iron tips, thus giving you a wider range of options.
SQ-D60 adopts integrated TYPE-C power supply interface. The circuit design is stable and safe. The built-in STM32 processor, dual temperature sensor and motion sensor are the perfect combination to make SQ-D60 freely switch between various temperature ranges. Wake-up, over-temperature and high-pressure alarm, etc., truly realise intelligent intelligent constant temperature electric soldering iron.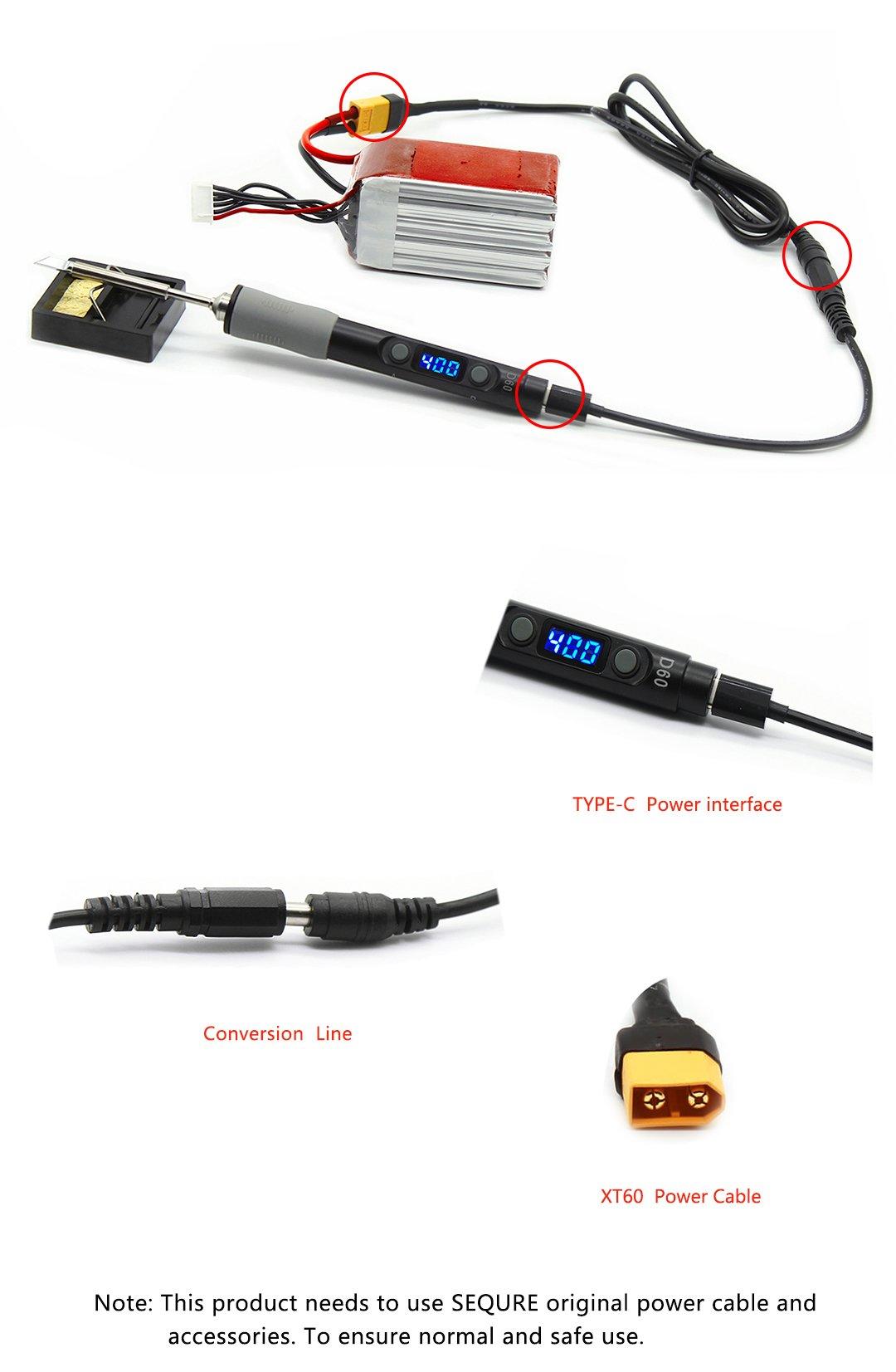 Safety instructions:
Please use proper power supply and accessories to ensure safe use.
Before replacing the soldering iron head, you must cut off the power.
Do not touch the tip of the soldering iron after the temperature has risen to avoid burns.
The electric soldering iron is used for the first time. It may be slightly smoked due to the heating of the heating element. This is normal.
Soldering Iron Kit Packing list:
1 x Mainframe
1 x Soldering Iron Tip (K)
1 x Conversion Line
1 x Instruction Manual
1 x Soldering Iron Stand
1 x Hex Key
1 x XT60 Power Cable
The item has been added to your basket